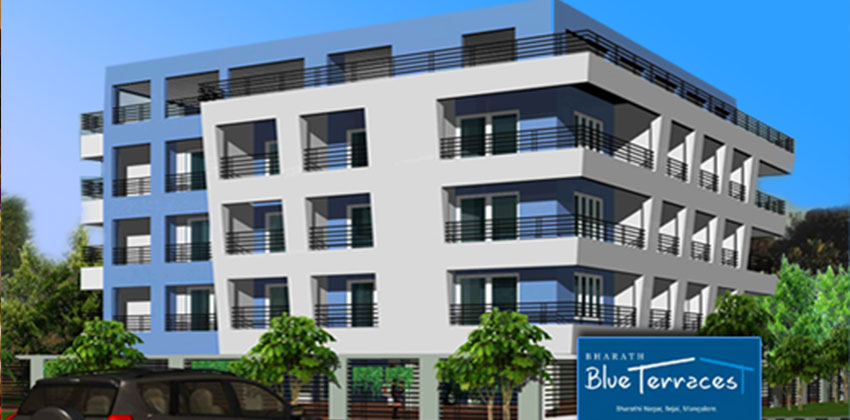 About Bharath Blue Terraces
The finest example of a world-class lifestyle. If you are looking for apartments for sale in Mangalore, you've come to them. When you begin your life at Bharath Blue Terraces, you don't use to find a home to live in, but also experience a life of luxury. Bharath Blue Terraces is the perfect combination of finesse, style, and comfort. With large spaces crafted with unblemished designs, we promise perfection in every nook and corner.
Situated 0.5kms from Bharath Mall, we bring ample access to several resources to our residents. Our success is only achieved through the satisfaction of our clients and hence, we have analyzed every detail, ensuring that the location, public transport facilities, resources, and connectivity are the best in the city.